Spatial Design
Project, ChromaYoga Yoga Studio
Founder, Nina Ryner
Designer, Studio Lucy Sanderson
Programme, 98sqm refurbished of 2nd grade listed shop
Location, Charlotte Street, Shoreditch, London
ChromaYoga is a revolutionary new approach to practising yoga. The heart of the space is the ChromaYoga sanctuary, established as a central installation that allows each yoga class to be defined by a different spectrum of colour and scent that enhances the sensorial engagement of yoga as a practice.
The central light source changes colour depending on the class taking place – everything else in the space is reflective, transparent, mesh, semi-transparent or bounces the source. The coloured light reflects throughout the space and onto the street so passers can determine which yoga class is taking place from the exterior of the site.
The entire environment evolves depending on the class – the maze of materiality in the space is white and simplistic, one would only discover this if the light source is removed or turned off. The light acts as way wayfinding to the heart of the santuary. Invisible door detailing, minimum wall detailing, shiny curtained changing cubicles, gender neutral changing facilities, dichoptic coated hard surfaces are the contributing materiality elements that bring this schematic to life.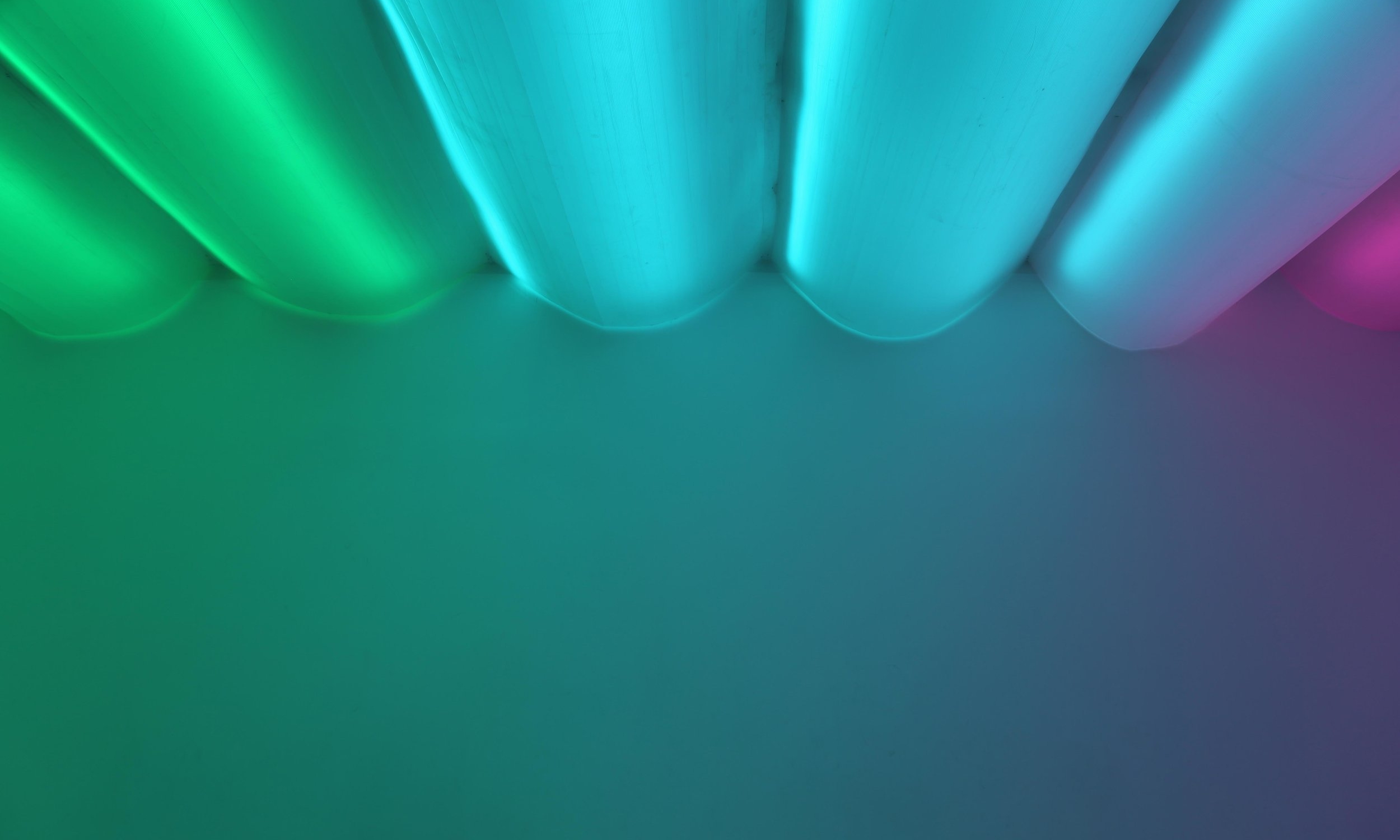 A model illustrating light therapy used at the heart of the Chroma Yoga sanctuary. The central light source changes depending on the class taking place.